Online Slots Types Explained
/ May 07, 2020
One of the first things you are likely to notice if you develop an interest in slot machines is that there is just so much variety with this game. The designers of slots can be incredibly innovative, and this only adds to the enjoyment for those of us who love playing. If you are relatively new to this game, you feel a bit overwhelmed by all of variety, but hopefully by the time you have finished reading this post, you'll have a better understanding of the different types of slot machines.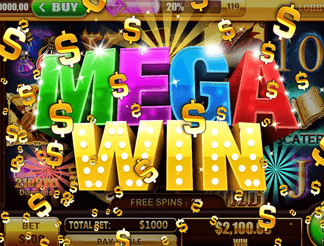 The Development of Slots
It is probably going to be easier to explain the different types of slots by first mentioning how they came into existence. The first ever machine was called the 'Liberty Bell', and it was invented in 1887. This version of slots only had three wheels with five symbols on each wheel – the top prize was achieved if you got three liberty bell symbols, so this is where it gets its name. There was no cash pay-out with the first machines and winners were paid with cigars and beer. This original slot machine was incredibly popular, and it encouraged other entrepreneurs to create their own version of the game (e.g. the fruit machine).
Slots developed over the years due to consumer demand and improvements in technology. In the 1970s new video version of the game began to appear, and these came with additional functions such as mini-games, special feature symbols, and sometimes even the ability to hold symbols during a spin. Other new exciting options began to be introduced such as the ability to choose the amount of credit to be bet on each spin. The early versions of the game only had one pay-line (win-line), but with the arrival of the online version of slots, it became possible to choose multiple pay-lines – this made the game more exciting because it meant that players had more than one chance of winning on each spin.
Different Types of Slots
All slot machines are just variations of the basic original game, but some versions have many extra functions and ways of winning. Here are the most popular types of slots around today:
Classic slot machines have a lever on the side (or virtual lever if you are playing online), and there is usually a fixed bet and a fixed pay-out if you spin winning symbols. Despite its simplicity, this game can still be lots of fun.
Fruit machines are the most popular version of the game in the UK, and the name comes from the fact that most of the symbols on the wheels are fruit. This game can have options like nudge, and the chance to increase winnings by using your fast reflexes to climb a cash ladder or to guess at high-low numbers.
Video slot machines benefit from extra functions such as multiple pay-lines, and they may have as many as five wheels. New players can initially feel a bit confused by all the options on the screen, but it doesn't take long to get the hang of things.
Progressive slot machines are exciting to play because they can offer the highest jackpots. It is called 'progressive' because the jackpot keeps climbing until it is eventually won by some lucky player.
Bonus game slots can be entertaining because there is often so much more to do than just spin the wheels. If you land on certain special-feature symbols, it opens up a separate screen and you get to play a mini-game.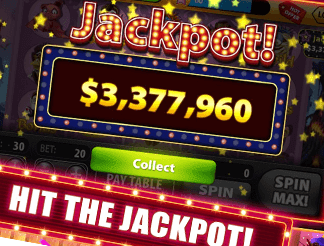 How to Find the Right Type of Slot Machine for You
If you change slot machines every time you play, it is going to keep things exciting, but it can also mean you have less of a chance of winning. This is because it usually takes a bit of time to get a feel for a game, and if you are always changing, it could mean you make poor choices when playing. It is probably best to find a type of slot machine you like and stick with this for at least a few weeks – some people end up playing the same type of slot machine for years, and they never get bored.