A Basic Guide to Slots
/ May 07, 2020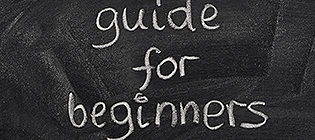 Slot machines tend to be the first game that new casino-goers try their hand at, and there are plenty of seasoned players who rarely play anything else. This game has it all – it's incredibly exciting to spin the wheels when you know that there is a chance when they stop, you'll have hit the jackpot. Slots are also easy to play, and they are the right option if you only have a limited amount of time.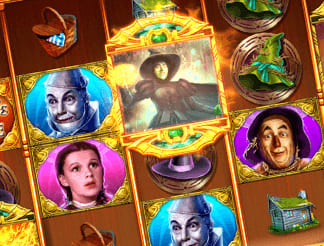 What Are Slot Machines?
A traditional slot machine is a device where you insert money into a slot, pull a lever, and hope that when the rotating wheels stop, they are going to display some winning symbols. These machines are also sometimes called 'one-armed bandits' in a humorous reference to the lever on the side, and the fact that people can lose as well as win money on them. The first ever slot machine, called the Liberty Bell, was invented back in 1887 by Charles Fey.
Nowadays, most of us play slots online rather than using an actual machine. The modern game is similar to the original, but there are lots more options – for example, you can now choose multiple pay-lines to increase your chances of winning. There are also online slots that have mini-games, and these just make things a bit more interesting.
How to Play Slots
The basic idea of slots is always the same, you spin the wheels in the hope of ending up with a winning combination, but there can be significant differences in the gameplay depending on the machine. One of the nice things about playing at an online casino, is you can usually enjoy some practice games, until you get the hang of things.
The traditional slot machine only has three wheels, but the modern version can have as many as five. You usually begin the game by deciding on how much credit you want to bet on the spin. When you play online, you will usually press a button to get the wheels moving. These wheels are going to contain different symbols, and you looking for them to stop and create certain combinations along the pay-line (aka the winning line). All the possible combinations that reward you with credit are usually going to be displayed prominently, so you know what you are after (with the traditional machine, these will be displayed on the side).
The thing that can be most confusing for new slot players is multiple pay-out lines. In the original game, it's easy because the winning line is so obvious – it's the horizontal line right at the centre of the screen. With some machines you can also bet on vertical and even diagonal lines. If you are completely new to slots, you may want to stick to just the horizontal line, but it shouldn't take you long to get to grips with multiple pay-out lines.
Some slot machines also have mini-games that you get to play if you land on certain symbols. This extra game is usually going to appear on a separate screen, and you'll be asked to perform a certain task in order to win.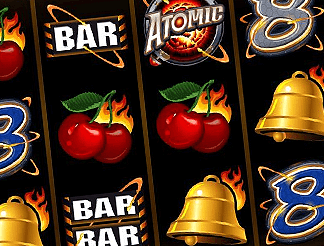 How to Win at Slots
There is no secret that is going to guarantee you win at slots every time, but there are things you can do to increase your chances of staying ahead in the game. It is important to keep in mind that this is mostly a game of luck, so there is a limited potential for strategies – this actually makes the game more appealing to lots of players because it means everyone has basically the same chance of winning.
Here are a few tips to help you win at slots:
Have a strict budget for these games and never go over it
Try to stick to the same machine, so you can get a real feel for it
Play some free games online to get used to the machine
Always take the time to learn the rules of the particularly game you are playing
Make use of the multiple pay-lines